SOME WORD ABOUT US
Luxury Hotel
in the Heart of India
The Ahvana Hotels is a new age hotel management company providing hospitality services All over India & also looking for global opportunity.
All our hotels are equipped with modern amenities and you'll find epitome of great services with our helpful staff and supportive management.
Ahvana Hotels & Resorts division of Ahvana Hotel Group started back in 2010 in Nasik /Mumbai India. After many years later and changes, Ahvana has evolved into the fastest growing Management contract & franchise program in the India & World, Ahvana is dedicated to expanding the franchise program worldwide. Ahvana Hotels & Resorts short and long-term goal is to expand the franchise and focusing on the business needs of the Ahvana members. Ahvana is made of four sections: Ahvana Hotels, Induspark Inn & Suites, Velvettas Resort, and I N D I O QSR Restaurants.
Ahvana Hotels & Resorts looking for Hotels on Management Contract & Pre Opening Projects
AMENITIES
Facilities
& Services
Ahvana Hotels represents a careful selection Of hotels for travelers with high expectations. An offer that combines the functionality and Uniqueness of each of its establishments Where the quality of the service.
Pick & Drop Facility
With our service you may enjoy the finest life in our resort.
Swimming Pool
With our service you may enjoy the finest life in our resort.
Shower Bathtub
With our service you may enjoy the finest life in our resort.
High Speed Wifi
With our service you may enjoy the finest life in our resort.
Smart TV
With our service you may enjoy the finest life in our resort.
Breakfast Included
With our service you may enjoy the finest life in our resort.
Our Brands
Hotels Division
Ahvana Hotels company is group gansiddha hotel & hospitality India hotel division, which includes the Ahvana Hotels, velvettas resorts and indus park hotels brands. Our portfolio currently includes 2 hotels, and Our presence at over 5 countries around the world. Our activity is endorsed by an important knowhow that Shows in every area, from hotel management , to brand Values and great care of experience.
Consolidate Our Own ModelBe Part Of The Processes And Value Areas Included In Hotel Management And Marketing

Stay Ahead Of The MarketReact Quickly And Diligently To Market Demands And New Challenges.

Boost Talent Foster Growth Based On Talent, Innovation And Hard Work.

Growth and Reinvestment Ahvana Hotels is a constantly growing organization .Year after year. The business group stands out for its Growing making reinvestment part of its hallmark.

Innovation and TechnologyTechnology innovation is one of the company's main Values. It's always restless to explore new field and Possibilities.
Our Services
SEE WHAT WE OFFER
OUR POPULAR SERVICES
We are focused on providing strategic planning operational management Our company is dedicated to helping is clients maximize potential through exceptional management of their industries created in 2010 by groups of very highly experienced professional from industry .we strive to deliver proven strategies to our clients to capitalize on the their potential in an ever changing world .at the moment our company is concentrating join more on the Real estate , hotels development and Land Dealing and Projects.
AHVANA Hotels & Resort India, is based at Nasik/Mumbai, and dedicated to providing the best services in the timely and cost efficient manner; we are open for the al over Indian assignment and overseas.
AHVANA Hotels & resort India team provides customized and unparalleled solutions to clients. Our in-depth understanding enables us to guide clients in shaping effective entry strategies. If you need a partner that understands the complexities of the industry as an operating business and as a real estate investment, we can provide the solutions you need.
Our strong operations and consulting background coupled with the domain knowledge in real estate provides a holistic view to both developers and brands. Developers benefit from our comprehensive analysis of a large variety of brands, and consequently enable them arrive at the best fit for their development needs. Brands that work with us can make sound, informed decisions based on our unbiased and objective evaluation of the developers and locations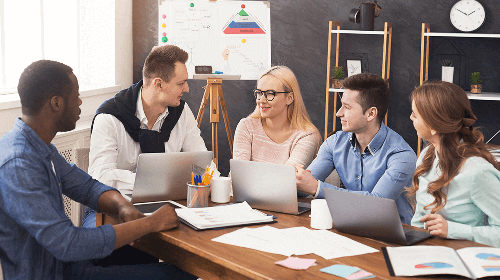 Marketing
Market positioning / branding of the company. Advance booking of inventory / contracts. Reservation network access Looking forward to hear from you soon and give the best services in the industry
Post-operative services
Managing / Operating the hotel/company, Cost & Revenue budgeting, Review of Performance jointly with owners, Database management & mass mailing, Quarterly service / system audits., Centralized reservation, concept design / Implementation, Consultancy. Market survey and feasibility studies. Conceptualization of hotel projects, Financial viability analysis.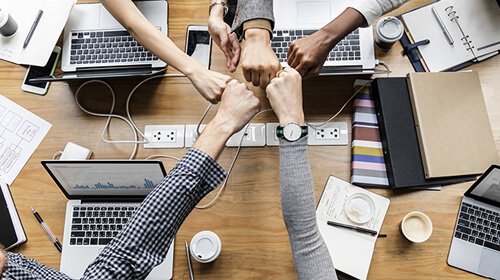 Pre-opening services: Industry startup
Feasibility study , Market survey, Technical services, Architect brief, Interior Design brief, Services brief, consultant brief, Project planning, implementation scheduling, Vendor Selection & Negotiation, Marketing strategy
_
SOME IMAGES OF OUR HOTEL
Ahvana Hotels love our customer and nothing make us happier than hearing what our customer are saying about our services & hotel
"The staff is all very friendly, the beds are great, has mini bar, air conditioner and a big fan, needed for the heat. Also good noise isolation from the other rooms. Breakfast is decent. Overall a great option for a great hotel!"
"Excellent service, stay and hospitality. Also Ambience is beautiful. Spa is great too. Great people and will do anything to make the guest happy. Every guest is treated very nicely. They are doing an excellent job of customer service."